private parties
Celebrate some of life's special moments with a fun and interactive cake decorating party! We handle the prep, set up, and clean up so you can have a stress free, mess free party experience. Choose from a selection of cupcake/cake designs or work with us to create a custom party design! All parties are hosted at our cafe in Clarence.
our private decorating room
Thank you for your interest in hosting your party with us at Chrusciki Bakery!
Our Buttercream Dream room at our location on Transit Rd. in Clarence is available for private party rental. We can accommodate up to 16 guests decorating. Minimum number of guests for a private event is 10.
We offer cake and cupcake decorating classes. Our classes can be customized to fit the theme of your event through designs and colors. Our cupcake classes are offered at a child (ages 7+) through adult level, and our cake classes teen (12+) through adult level. Guests are provided with all decorating supplies, take home boxes and professional instruction for all of our decorating classes!
The one hour length of the decorating class is included in the per person decorating fee. You are welcome to extend the room rental after the class for food or other party activities! We offer food, drink and dessert packages from Simply Pierogi, Sto Lat Bar and Chrusciki Bakery you can add on to your event! No outside food or drink may be brought in.
Any further questions or if you would like to check date availability please contact Nicolle Reed at nicolle@chruscikibakery.com!
Click on the link below for more detailed package information.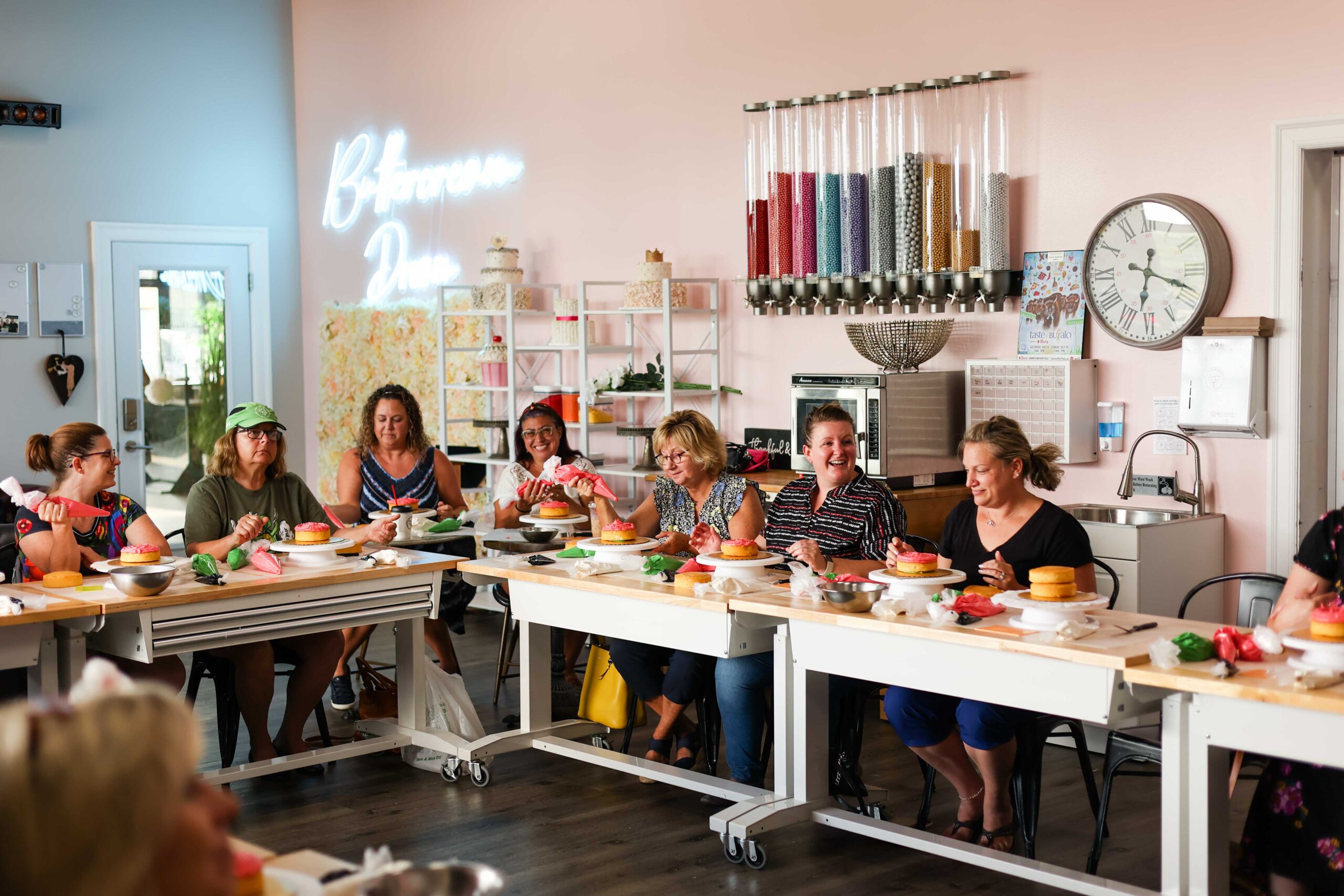 Choose from our selection of designs to decorate at your party or work with us to create a custom design!
Pricing will depend on complexity of design.