In 1984, founders Tadeusz and Hania Robieniek made the decision to leave their home, families, and teaching jobs in Gdańsk, Poland in search of the American Dream. With two suitcases and only $100 between them, they set off for America; leaving everything behind, their jobs, their homes, and even their two young daughters… Despite many hardships, they were determined to succeed.
Ultimately Buffalo, NY was chosen as where the Robieniek family would establish itself with the help of Catholic Charities. After two long years of separation, daughters Monika and Ania were finally able to join their parents in America.
By 1987, the Robienieks taught themselves to speak English while working for E.M. Bakery in the bustling Broadway Market. They eventually gained a strong foothold in the east side of Buffalo. Through many struggles and trials they were able to purchase E.M. Bakery and E.M. "Chrusciki" Bakery was born!
In 2010, their daughter Ania took over the business so that her parents could enjoy retirement. Ania expanded the business and opened a second location in Lancaster. The business grew to offer wholesale products, wedding cakes, catering, nationwide shipping, pierogi, and more!
In 2018, Ania & the team saw a need for a clean label, traditional pierogi on the market place. They took the Chrusciki Bakery pierogi and rebranded by opening a second company called "Simply Pierogi". 
As demand for Chrusciki baked goods and Simply Pierogi continued to grow, in 2020 a new business venture began. Chrusciki Bakery, Simply Pierogi, & the new Sto Lat Bar all opened under one roof in the former Sears building at The Eastern Hills Mall. This unique establishment includes everything from a coffee bar, "build your own pierogi bowl" for lunch, beer, wine, cocktails, and Polish restaurant for dinner.
As our business has changed throughout the years one thing stays the same and that is the joy of working together as a family!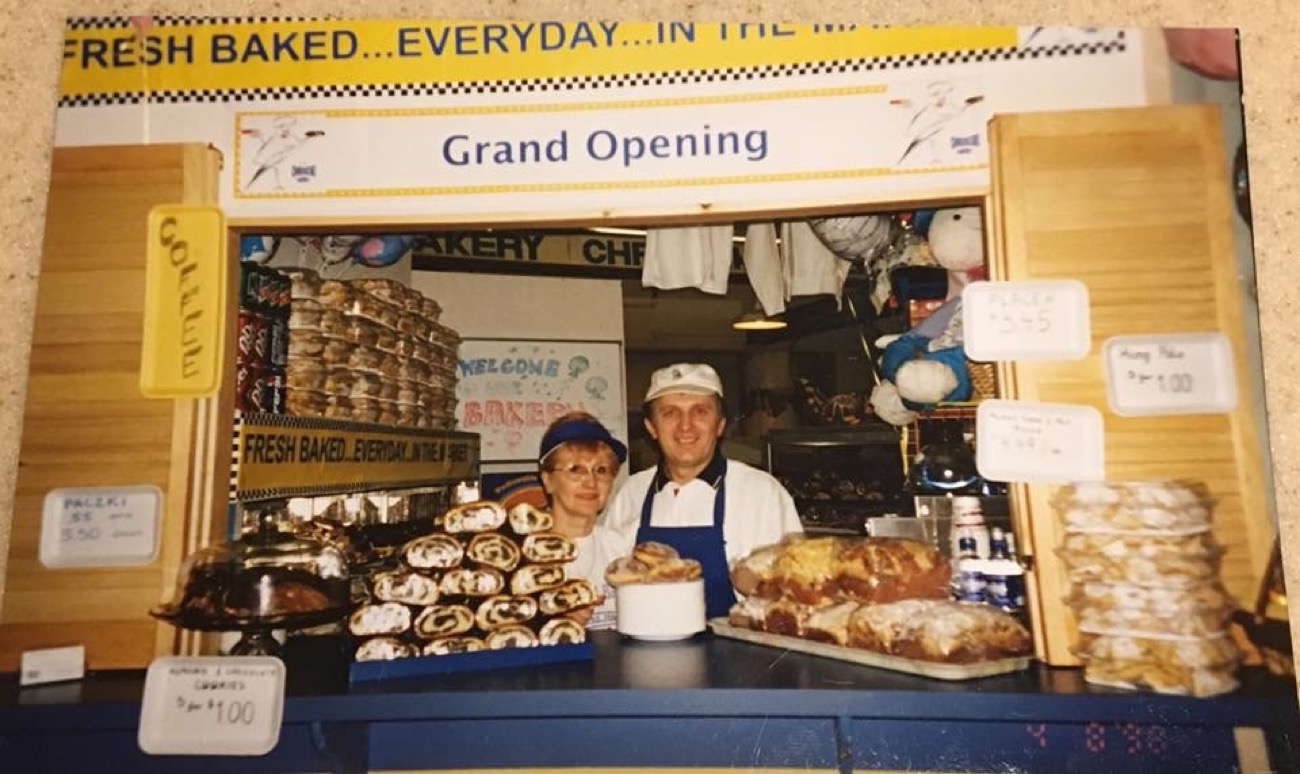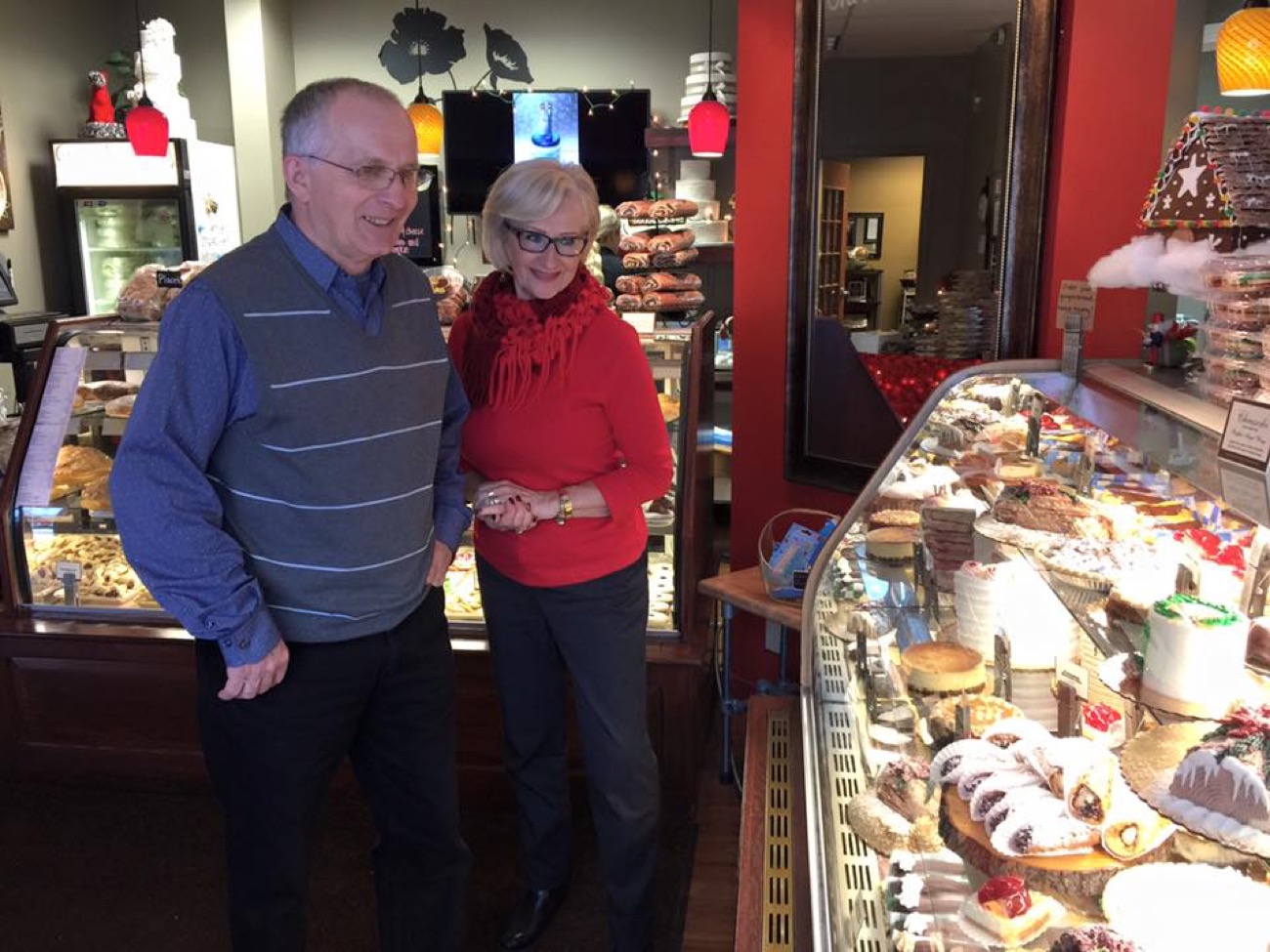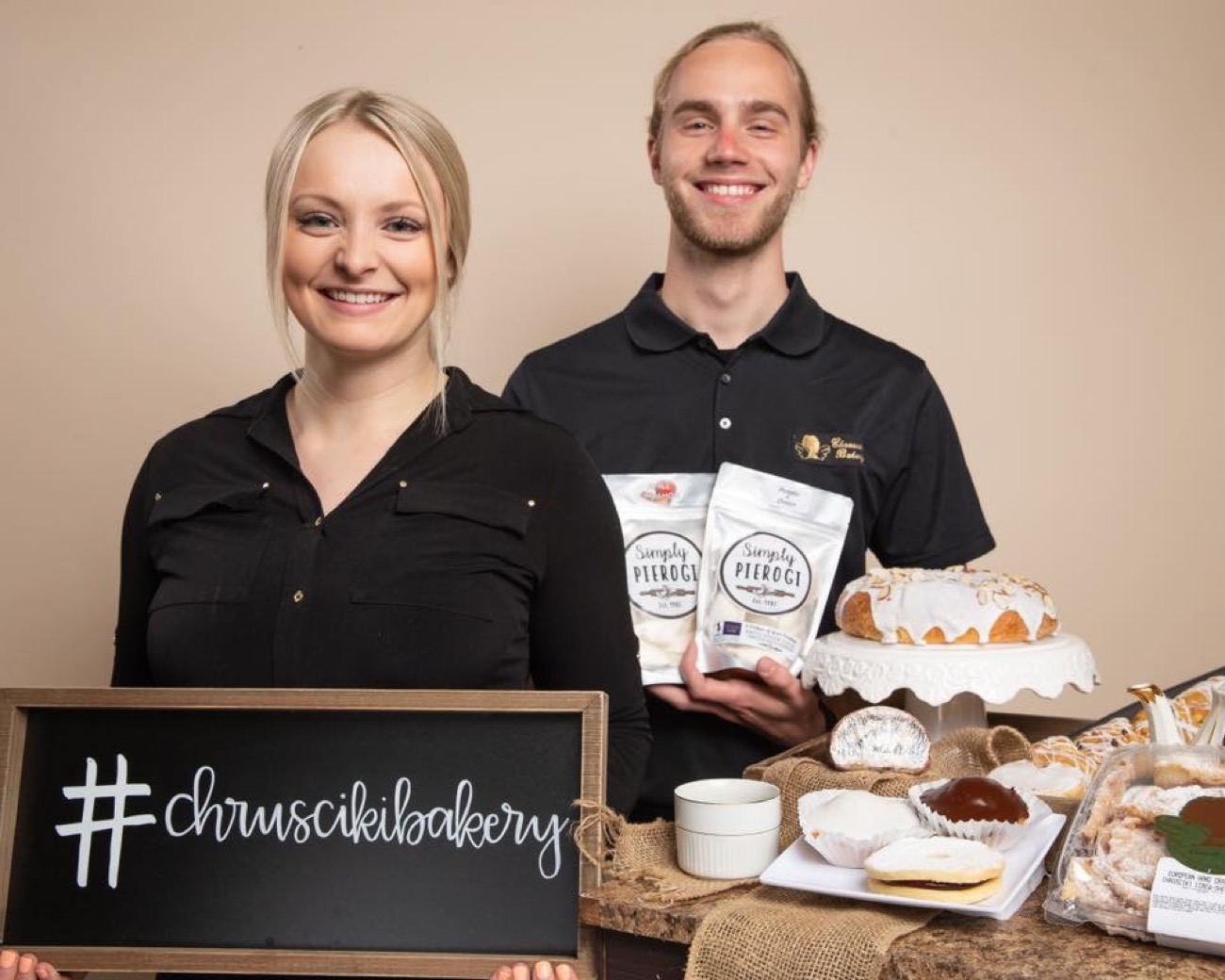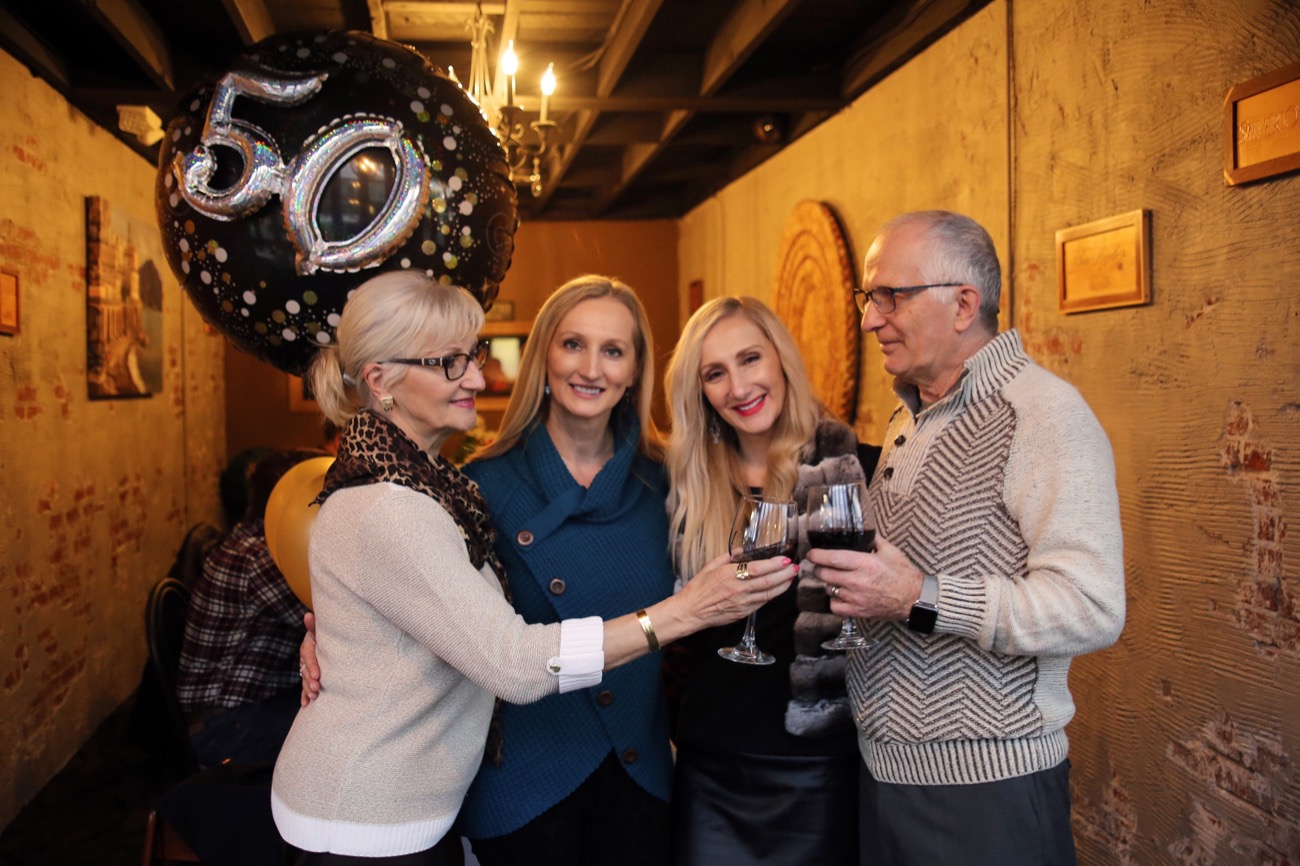 Check out some of our memories from the past 30+ years in business!